IMMEDIATE RELEASE
August 31, 2021
MARTIN COUNTY PROPERTY APPRAISER OFFICE CAUTIONS NEW PROPERTY OWNERS ABOUT SOLICITATION LETTERS
Stuart, FL – The Martin County Property Appraiser's Office cautions property owners about solicitation letters periodically mailed to residents.
These letters encourage property owners to pay a service fee for a Property Assessment Profile, which includes property information such as values, exemptions, comparable sales, legal descriptions and building characteristics.
Below is a sample solicitation letter. In this instance, a $95.00 service fee is charged for this information.
IMPORTANT: All this property information can be obtained for FREE from the Martin County Property Appraiser's website (www.pa.martin.fl.us). You do not have to pay for any property information.

"With such an active real estate market, new property owners may feel this is a necessary expenditure. It is not." said Martin County Property Appraiser Jenny Fields. "In addition, I caution property owners that these data reports can be inaccurate. It is always best to call, visit or email our Office if you have questions about your property and we will be happy to provide you the information you need."
For more information about the Martin County Property Appraiser's Office, please visit their website at www.pa.martin.fl.us, call (772) 288-5608, or email at This email address is being protected from spambots. You need JavaScript enabled to view it..
-30-

FRONT OF LETTER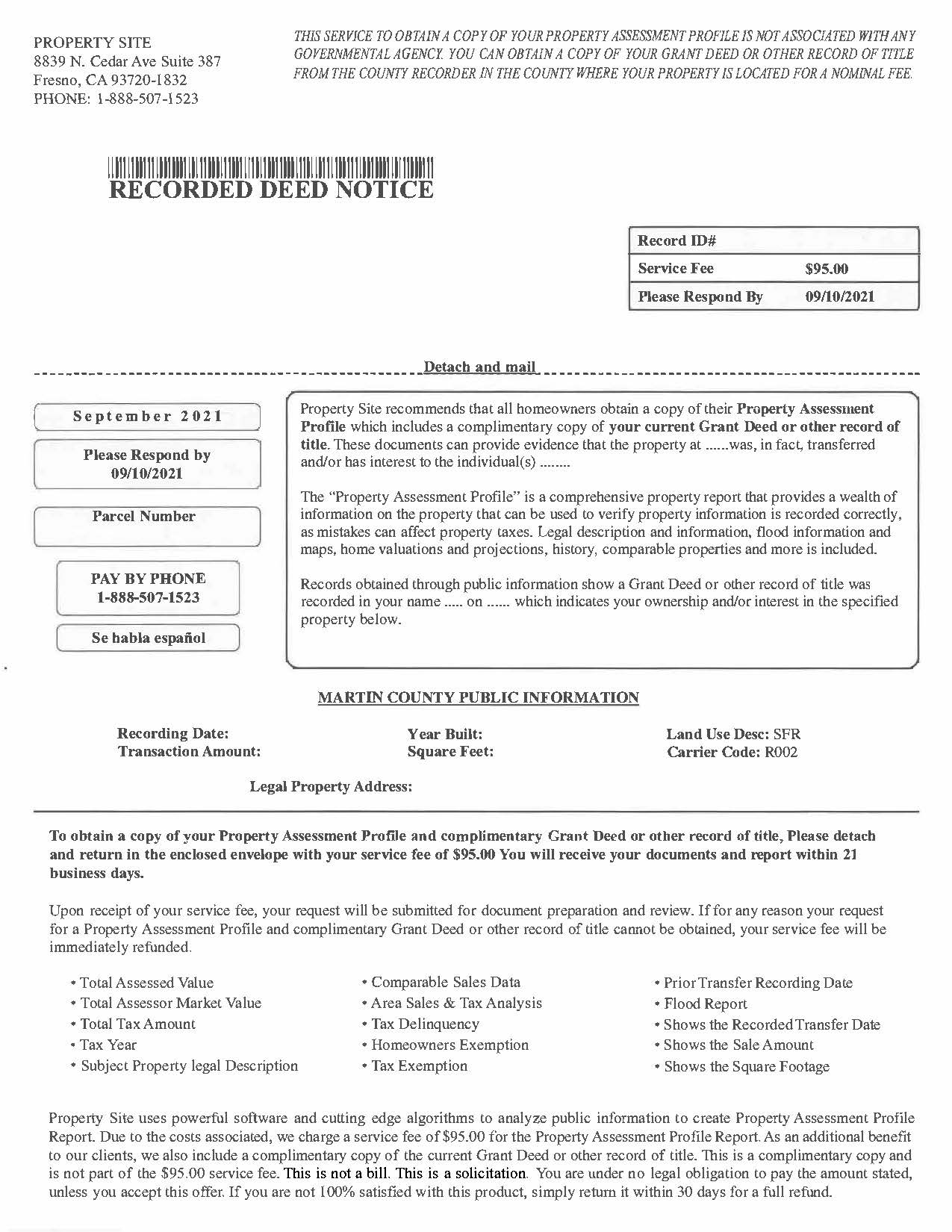 BACK OF LETTER